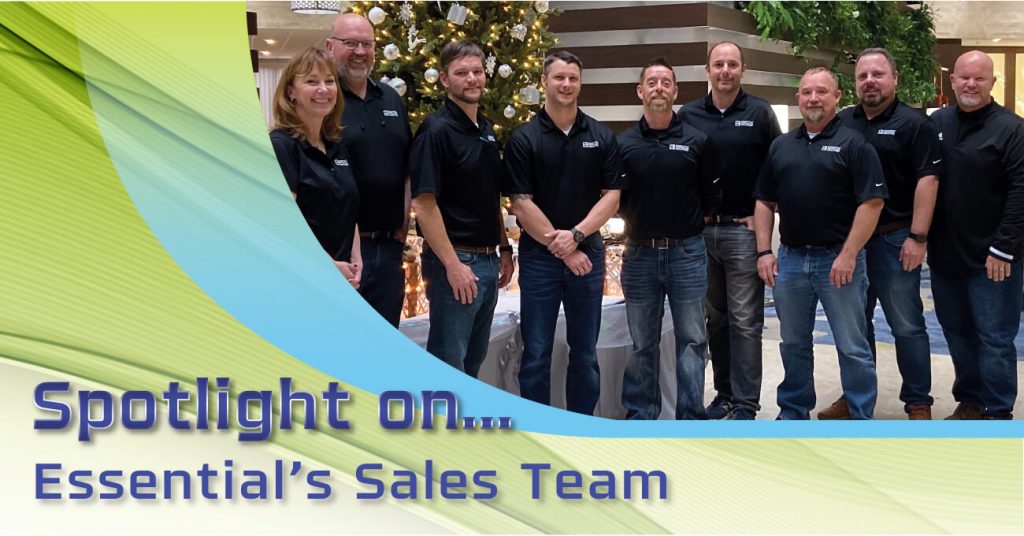 Meet our Essential Sales Team – Tracy, Jeff, Lee, Jake, Chad, Scott, Daniel, Chris and Ed.
The sales team at Essential serves more than just the traditional sales role within our company. We act as a true partner to our customers. We champion our latest technologies and our unique ability to design, engineer, and manufacture solutions for the real world problems facing our customers. With this approach, we can fully understand the needs of our customers.
We represent some of the most knowledgeable, humble, and fun people this industry has to offer. Our lives are far from normal – being on the road most of the year. From meetings, to being locked in stores all night, to long drives and countless flights, it is our pleasure to work alongside our partners in the field. We welcome hard work and are committed to both educating and learning about our customers. Getting our hands dirty in the trenches with our partners is where we feel most comfortable.
The relationships we've formed with our customers are built on trust and integrity. We are passionate about ensuring our customers receive value and fun from every interaction with our company. Let us prove that we can bring value to your organization with our unique chemistries and processes. You will not be disappointed.