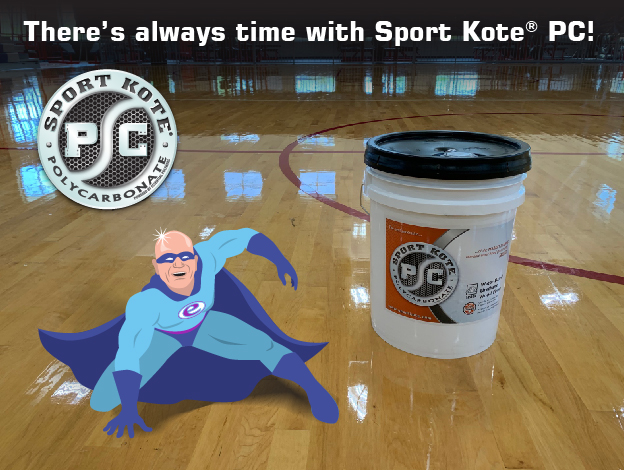 Struggling to find time to recoat your gym floor? With Sport Kote® PC, Essential's premier water-based urethane wood finish, all you need is 2 people, and in only 5 hours you can recoat your entire floor. And the best part? You will be able to play on it the next day! 
There's always time with Sport Kote PC!
Contact a sales rep to set up a demo and see for yourself.
#essentialindustries #sportkotepc #waterbased #gymfinish #woodfloorcare #productdemonstration