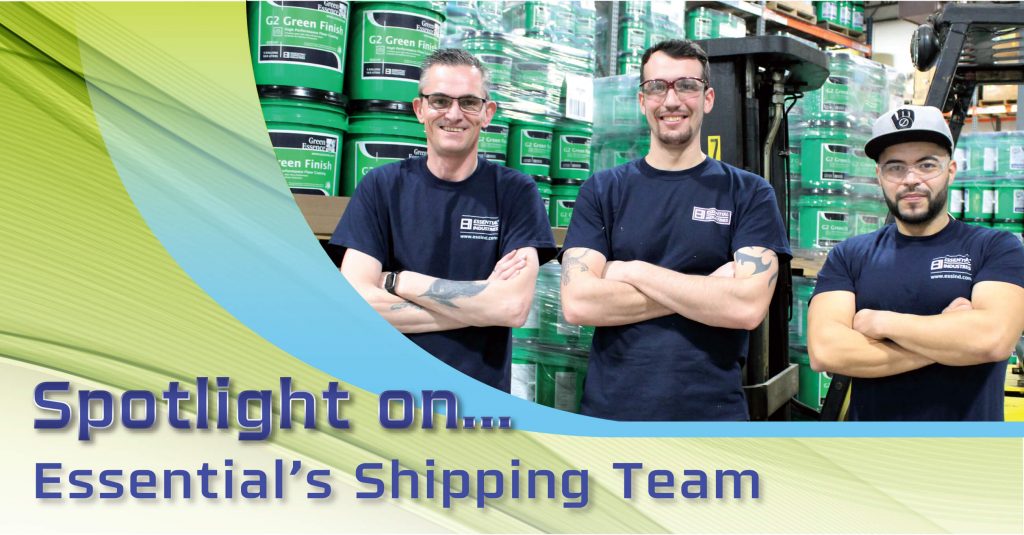 Meet Essential's Shipping Team: Ryan, Pedro and Barry.
Essential's Shipping Team holds a lot of responsibility on their shoulders as they are the first point in and the last point out of our manufacturing facility. This trio is always busy moving, picking, packing and loading from the minute they get in the door.
Not only do they receive all incoming raw materials that are used in the production of our products, but they also prepare all of our finished goods to be shipped across the U.S. and internationally. This requires them to work closely with many other departments within the company – most specifically Customer Service.
The Shipping Team keeps the product moving out the door to our customers!