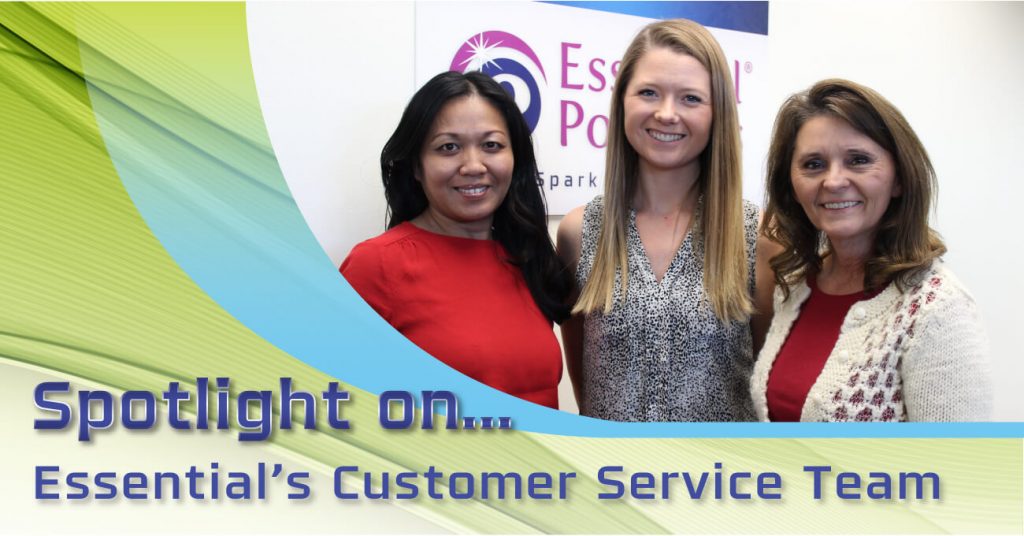 Meet our Customer Service Team – Noi, Britney and Nancy.
Customer Service helps all of our customers (both domestic and International) have a great experience from start to finish. They process customer orders, inquiries, and invoices and offer any additional assistance that may be needed along the way. Service works with all departments across the company from Sales and Design to Production, Packaging, Filling and Shipping.
The Customer Service Team is just a small part of what makes Essential Industries a World Class company. These ladies are always happy to assist in any way possible. If you have any questions, please give them a call!