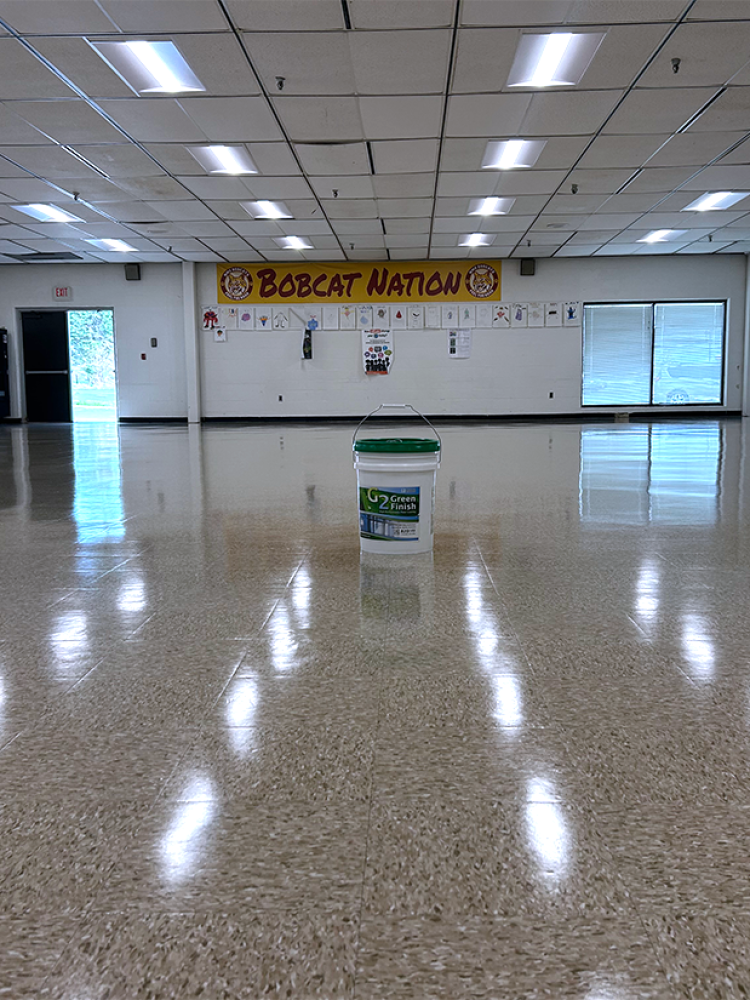 G2, our premiere green finish, will astound you with its performance! From its ease of application (and low odor) to its brilliant gloss and unmatched durability, you will swear you are applying a non-green, high performance coating.
A fast and easy process! No more string mops and buckets.
The Magic of G2 Floor Care
For this demo we used the G2 Green Finish product. We explained the process, trained the staff, and helped them apply the product. We used a Kai Bucket to lay a bead and then spread the finish with a flat mop.
The custodians were surprised at how fast and easy the process was. They were still using string mops and standard buckets to apply finish until we showed them an improved and upgraded way of applying floor finish.
They also liked how they could reduce waste using the Kai bucket by placing the unused finish back in the 5-gallon pail.