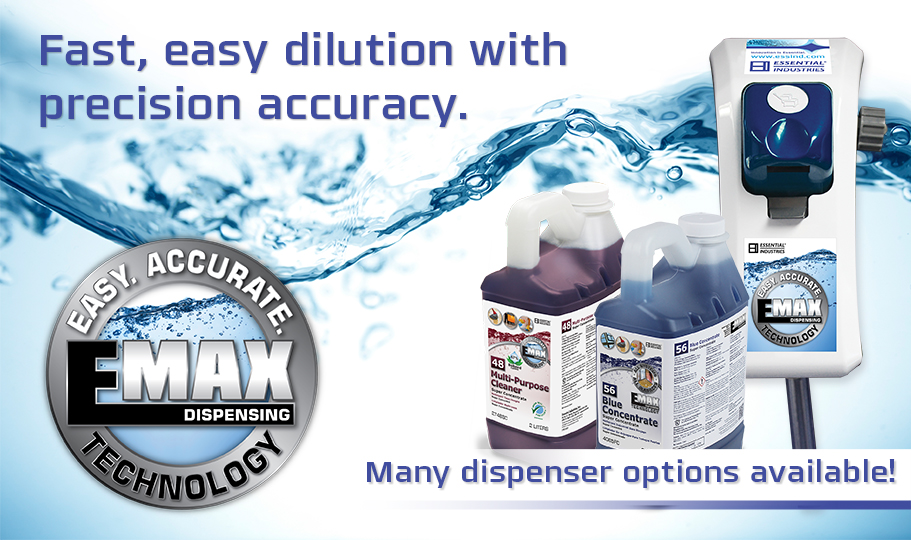 Ask about our No-Charge Dispenser Program!
Looking for a fast, easy, and accurate way to dilute chemicals in schools and other facilities? Essential's EMax Dilution Control Program offers a versatile line of super concentrated products for use in our easy-to-use dispensers, available in a wide range of options to accommodate different spaces.
Contact your sales rep for more information. 
#EssentialIndustries #DilutionControl #Equipment #Dispensers #SuperConcentrates